Need Answers?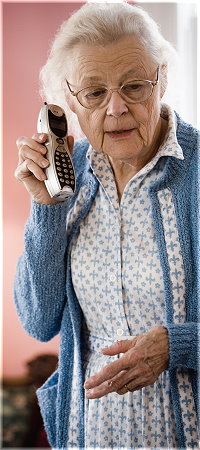 The Market for Telephones has never been more confusing. From the dozens of features crammed into each telephone to the manuals filled with technical gibberish it is hard to find simple clear answers to questions that matter. Not here, here we offer easy to understand answers to the questions that matter for you.
Frequently Asked Questions
Our Quick Guide to Phones.
Finding the features you need can be confusing. If you are looking for a particular Feature and don't have the time to look through the rest of this website, we recommend that you give our Quick Phone Guide a try. Simply click here.