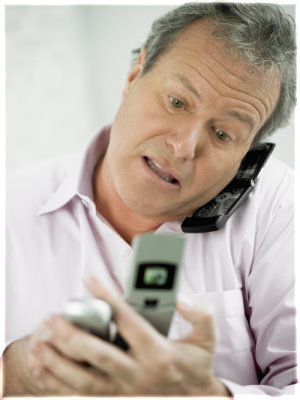 Big Button Cellular Phones
As Cellular Phones grow smaller and more crammed with features each year, they also become more confusing to the average person and more frustrating to those who only want to use a Cellular Phone as a Telephone. Thankfully, there are several simple Cellular Phones out there with large keypads and easy to use features.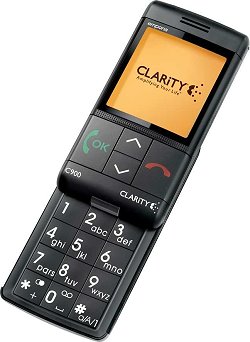 Clarity C900
The Clarity C900 Cellular Phone features incoming amplification of up to 20dB, allowing the hard of hearing to benefit from amplified sound even when on the road. It is also hearing aid compatible (M2 T1) and has adjustable earpiece volume. It features three ringers to ensure that a call is never missed accidently; there is a standard audio ringer, a flashing visual ringer, and a strong vibrating ringer.
To assist those with poor vision, the C900 has a large backlit keypad and screen. It can also be used with only four buttons and doubles as a flashlight to help illuminate dark doorways and alleys.
Sunken on the back of the C900 to prevent accidently activation is a large Emergency button. When activated, the Emergency button will call and send text messages to five pre-programmed numbers.
The C900 is an unlocked GSM compatible Cellular Phone with full texting capabilities.
Snapfon ezOne
The ezOne has the largest keypad buttons of any Cellular Phone on the market. The keypad is also fully backlit and has a talk-back dialing feature to help ensure that its user will never misdial again. Each button features high-definition numerals that are designed to be easy to read.
The ezOne still fits easily in a hand, pocket, or purse despite its large keypad. At just 4 inches long, 2 inches wide, and 1/2 an inch thick, the ezOne can be taken anywhere easily.
The ezOne has handy features that you actually need with none of the confusing clutter that the user does not need. It doubles as a flashlight to help illuminate doorways and paths. With the flick of a switch it can be used as an FM radio that automatically silences if a call comes in. The large sunken S.O.S. button gives the assurance that the user won't be fumbling with the phone in an emergency, but and designed to prevent accidental activations. The large text simple-to-use interface offers a phonebook that can store up to 200 names and numbers, a mailbox capable of holding 100 messages, records of the last ten calls, a calculator, a calendar, and an alarm.
The ezOne is an unlocked GSM compatible Cellular Phone.
Doro 326i
The Doro 326i is one of the most basic Cellular Phones available. It sacrifices most features for simplicity and usability; designed specifically for Senior Citizens.
The simple keypad of the 326i features large rubberized buttons. The A, B, C, and D buttons allow for easy speed dialing that does not require accessing the internal 20 entry phonebook. Each key is labeled with high contrast lettering and coated with a low reflective finish.
The 326i is an unlocked GSM compatible Cellular Phone.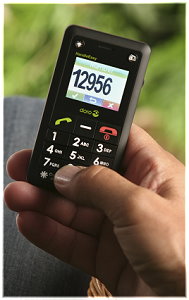 Doro 330
The Doro 'HandleEasy' 330 is an easy to use Cellular phone for everyday calling and text messaging. It was designed for users who just want a phone to phone with and who are not interested in all of the bells and whistles. It emphasizes ease of use.
The 330 has large keypad buttons that make it a snitch to dial and which can also be used for SMS texting. The full color display features large characters for easy visibility. It features a two-way speakerphone to allow for hands-free calling.
The 'HandleEasy' 330 doubles as a flashlight for illuminating dark doorways, an FM radio, an alarm clock. It also features a 100 entry phonebook, a built-in calculator, and more.
The 330 is an unlocked GSM compatible Cellular Phone.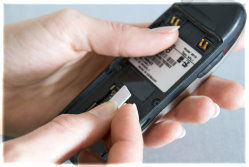 How to get a GSM phone to work?
To get an unlocked GSM phone working, all you need to do is insert the carrier's SIM card into the phone.
Unlocked GSM Cellular Phones can be used with any Global System for Mobile Communications compatible carrier. In the United States, AT&T and T-Mobile are major GSM compatible carriers. Throughout Europe and most of Asia, all of the major carriers are GSM compatible.
Cellular Accessories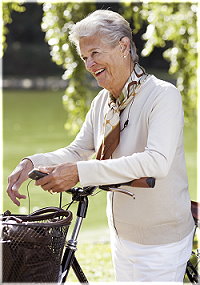 Earhook
Earpieces with microphones enable a cellphone user to hear and speak on their phone without using their hands. This is particular useful on the go, during long conversations, in situations with loud background noise, and for individuals with dexterity difficulties.
An Earhook with a microphone is available for use with the Doro HandlePlus 326i GSM Cellphone. An earphone set comes included with the Snapfon ezONE.
Carrying Cases
Carrying Cases can greatly extend the life of a cellphone by protecting it from damage. Carrying cases are available for the Doro HandlePlus 326i GSM Cellphone, the Doro HandleEasy 330 GSM Cell Phone, and the Clarity C900. A Carrying Case comes included with the Snapfon ezONE.