What is DECT?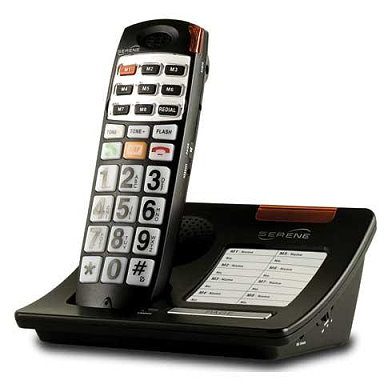 DECT stands for Digital Enhanced Cordless Telecommunications; it is a broadcasting standard for Digital Cordless Telephones. In the United States DECT is gaining market share due to the additional features it boasts over other Digital Cordless Broadcasting standards.
Common DECT Features
Multiple handsets can use one base unit hooked into one phone line. This means that several cordless telephones can be positioned in rooms throughout a building, all sharing the same telephone jack via the base station.
DECT operation is generally unaffected by interference from Wi-Fi networks, Bluetooth technology, baby monitors, and other wireless devices. High domestic radio traffic does not interfere with DECT cordless communications.
Handsets can make internal calls between each other, allowing a handset in one room to call a handset in another.
DECT has a greater working range than many other Digital Cordless Telephone Broadcasting standards.
Can DECT be used in the United States?
Yes. All DECT 6.0 Cordless Phones were made for use in the United States and Canada.
DECT Vs DECT 6.0?
DECT was introduced as DECT 6.0 in the United States and Canada for marketing reasons. This was because Siemens believed that consumers would identify a larger number in the name, such as 6.0, with a better product. There is no other difference between DECT and DECT 6.0. DECT does not have numeric versions and is not on Version 6.0. The spectrum band that DECT uses is 1.9 GHz, not 6.0.